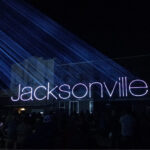 2022 was the 150th year of Jacksonville, and they were proud and determined to celebrate their Sesquicentennial in style!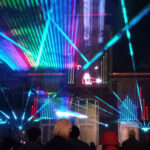 2022 was Laser Spectacles' third year in a row to provide a laser show for the Christmas Tree Lighting in Keller, TX. We all wanted to do something different; I knew the the town Hall had a shelf above the main entry that would make a perfect "DJ Booth", so Decided to feature "DJ Santa" […]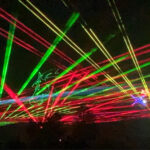 It was a huge honor for Laser Spectacles to be selected to provide the finale for the Panola College 75th Anniversary Celebration. I had seen pictures of the venue – the Student Center – but when I got there, I realized that this show could really be something special!