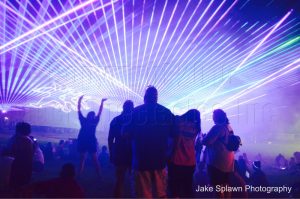 We've always had a fondness for hands on interactive museums, so when the Don Harrington Discovery Center wanted to celebrate it's 40th Anniversary with lasers, we jumped at the chance!  The show was planned for August 6, 2016, a Saturday night.
Several locations were looked at for the laser show, and we finally settled on the huge field behind the museum and next to a beautiful lake.  We would mount the screen upon a boom lift and raise it up before showtime.
Show day turned out beautifully, with the perfect amount of West Texas wind to keep the haze moving through the laser beams.
We did a variety of songs and ended with "Shake Your Booty" at the request of Discovery Center staffers.  The slight "dip" in the field enabled many in the audience to have a perfect seat for the laser show, like they were in a bowl full of laser beams!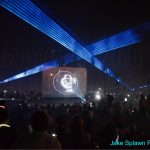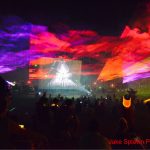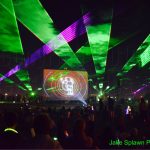 This was the first party that the Discovery Center had hosted in many years, and it turned out to be a wonderful family friendly event.  The staff did many cool and interesting scientific demonstrations throughout the day, so there was always something going on.